ISSN Newsletter n°116 - March 2023

ISSN news
ISSN Japan Updates its English Webpage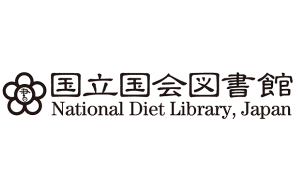 The National Diet Library in Japan hosts the Japanese National Centre for ISSN. The National Centre has recently updated its webpage in English supplying information on the requirements and procedures for ISSN registration.
Meeting at the National Library of Benin (1 March 2023)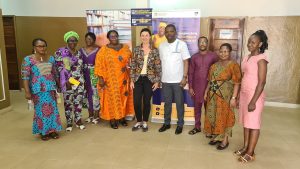 Koffi Attede, Director of the National Library of Benin, and his team organized a meeting with Gaëlle Béquet, Director of the ISSN International Centre, in Porto Novo on 1 March 2023. The National Library of Benin, which has hosted the ISSN National Centre of Benin since 2000, is undergoing a major renovation as part of an ambitious program to offer better services to publishers and patrons both onsite and online. ISSN and ISBN requests can now be submitted online.

Digital preservation
Archival Resource Key (ARK) Persistent Identifiers Come of Age: 21 Years, 1000 Institutions
The Archival Resource Key (ARK) is a persistent identifier supported by the California Digital Library and designed for any kind of information object, whether digital, physical, or conceptual. The number of ARK organizations has almost doubled since 2020. This follow-up briefing introduces ARKs as applied to archived scholarship, scientific samples, vocabulary terms, and biomedical information.

Libraries
How Do Researchers Cope When Their Academic Library Terminates a Big Deal?
This study by Karen Kohn from Temple University investigates how article downloads from ScienceDirect changed after Temple University Libraries downsized its all-inclusive Elsevier big deal bundle to a selective custom package. After the libraries lost current-year access to nearly half of Elsevier's active journals, the total downloads from Elsevier journals declined by 16.2 percent over three years. Combined use of still-subscribed and open access journals fell 10.6 percent in the same three years, suggesting that the drop in total use is due not only to the loss of journals but also to factors that would affect the remaining journals, such as the COVID-19 pandemic and a slight decrease in enrollment. Patrons may have substituted articles from still-subscribed and open access journals for those that were canceled, though the data are not conclusive. Reliance on open access appears to have increased.
The National Library of Indonesia Races to Digitize Historic Newspapers
Like many national libraries around the world, the National Library of Indonesia's (Perpusnas) Preservation Center is facing the problem of the decay of its collection of early printed newspapers. To date, only 2.5% of this collection has been digitized. The goal is to upload these materials on the library's online platform Khastara, but online access is limited due to Indonesian copyright laws.

Open Science
Identifiers and Open Science: Elements for a Socio-Technical Analysis of ORCID
This article by Gaelle Bequet, Director of the ISSN International Centre, describes the creation process of an identifier through the lens of the Social Construction Of Technology (SCOT) and the Actor Network Theory (ANT). This research uses primary sources available on the ORCID and ISNI websites as well as grey literature provided by a librarian involved in the development of ISNI. Secondary sources such as peer-reviewed articles are also quoted. The social groups supporting ORCID are identified. ORCID's development model is analyzed. The relation between ORCID and the advent of systems monitoring public scientific production is established.
International Journal of Knowledge Engineering and Management, Florianópolis, v. 11, n. 29, p. 125- 160, 2022. Universidade Federal de Santa Catarina (UFSC), Brazil.
Open Access Publications on the Rise According to French 2022 Open Science Index
The Ministry of Higher Education and Research has published the results of the Open Science 2022 barometer, which measured for the fourth consecutive year an increase in the rate of French scientific publications in open access. 67% of French scientific publications published in 2021 were open access in December 2022. This indicator has been steadily increasing since the creation of the index, with a gain of 5 points compared to the previous year and 29 points since 2018. 74% of doctoral theses defended in 2020 are open access, a figure that reaches 95% in the fields of mathematics and astronomy. 22% of French scientific publications that rely on the production of a dataset ensure its release or distribution.

Open Access
Report About Open Access Policies in Latin America, the Caribbean and the European Union
Latin America and the Caribbean is a strategic region for the EU and a natural partner for collaboration in the development of research and innovation policy priorities such as open science. This report focuses on open access policies for scientific production in Latin America and the Caribbean and in the European Union. Its general objective is to increase knowledge in order to achieve greater alignment between the policies of open access to scientific results between both regions.
UK Universities Renew National OA deal with Frontiers
JISC, which undertakes negotiations and licensing for digital content agreements on behalf of UK universities, first signed an agreement with the open access publisher Frontiers in September 2019. This agreement has just been renewed for one year. JISC member universities will benefit from a 10% national discount rate on publication costs. All submitted articles remain subject to Frontiers' editorial processes, including peer-review, and all accepted articles are published under an open license (CC-BY) that allows authors (or their institutions) to retain copyright.
Open Access Publishing in China: A Report by CAST and STM
The report commissioned by CAST, a Chinese non-governmental organization of scientific and technological professionals and STM, the international organization for academic publishers, includes a large amount of data on publishing activity in China. It also references the various policies and initiatives put in place over time to accelerate open science in the country.

Publishing Industry
APCs for Major Publishers' OA Publications Continue to Soar
Delta Think has been studying article processing charges (APCs) applied by a sample of major and significant publishers since 2016. The latest release of their findings show that the highest price point for fully OA journals remains at $8,900. A couple of dozen or so fully OA ("gold") journals charge above $5,300. The highest price for a hybrid journal is now $11,690, up from $11,390 last year.
Articles Issued Through the Wiley-Hindawi Open Access Publishing Partnership
In a case study of Hindawi special issues, Dorothy Bishop studies the impact of paper mills that charge authors to place fraudulent papers in the academic literature. Publishers have been slow to tackle the problem, but are now starting to devise methods for identifying paper mill products. However, little attention has been paid to the topic of complicit editors, who can take over special issues of journals and then publish many fraudulent articles.

Events
ISSN International Centre @ UKSG 2023 (Glasgow, 13-15 April)
The ISSN International Centre will exhibit at UKSG 2023. Join us at booth 52 for a presentation of our services and a friendly chat!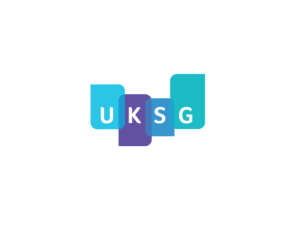 Developing the Use of the Open Journal System in Brazil
The Public Knowledge Project (PKP) in partnership with the Brazilian Association of Scientific Editors (ABEC Brazil) and the Scientific Electronic Library Online (SciELO) invite the academic community of scientific journals to participate in the PKP Event, with the objective of enhancing knowledge, practices and technological improvements for the use of the OJS (Open Journal System). Brazil, one of the largest users of the OJS system in the world, will host the PKP Event, on June 26 and 27, 2023, at the Instituto Biológico, in the city of São Paulo.